kvm-tec HIGH PERFORMANCE KVM EXTENDER & MATRIX SWITCHING SYSTEMS
developed and produced in Europe, more precisely in Austria 
kvm-tec convinces with a product range that leaves nothing to be desired
KVM Extender over IP – the latest generation of Full HD extenders. The comprehensive product range extends from Full HD extenders to 4K extenders, both with perfect video compression and zero latency, as well as an uncompressed product variant for a display without artifacts, e.g. medical applications. Of course, redundancy for safety-critical applications must not be missing. kvm-tec extenders transmit video and USB signals over long distances from 150m to 160km.
All features, like Mouse glide & Switch, 4 K Multiview Commander are software features. All extenders are compatible with standard network components in the matrix switching system up to 2000 endpoints and more and Full HD and 4K can be used in the mix. Access to virtual machines is possible via Gateway and Gateway2go. 
KVM Extender DVI, KVM Extender DVI-D, 4K Displayport Extender,
KVM Extender VGA & KVM Extender USB in CAT & Fiber
Of course, there is much more – you can read about it in kvm4future.
kvm-tec has three big passions
IN-HOUSE DEVELOPMENT
MARKETING AND SALES!
Wait, another fourth:

MAINTAINING CUSTOMER RELATIONS
How does this affect you?
IN-HOUSE DEVELOPMENT – all technologies, like perfect video compression with zero latency, USB2.0, Switching Manager Software etc. were developed in-house and are therefore flexible and adaptable
MARKETING AND SALES – our goal is we keep it simple

We turn complex applications into flexible customized, future proofed, secure engineered & hardware optimized high performance KVM solutions and have great fun with the technology and the best
the kvm-tec solutions convince with a sensational price and are developed & produced in Europe – more precisely in Austria!
. . . because we keep it simple
DOWNLOAD AREA for all kvm-tec products
here you will find downloads for catalogs, technical data sheets, manuals, Quick Installation Guide, First Aid listed by product groups
… we like it with structure and clear
KVM Extender combinations in the Matrix Switching System
Which KVM extenders can be combined in one system
Number of switching endpoints – up to 2000
with switching endpoint upgrade the system can be expanded at any time
Access to Virtual Machines & Remote Workplaces
Software features – Mouse Glide & Switch, 4K Multiview Commander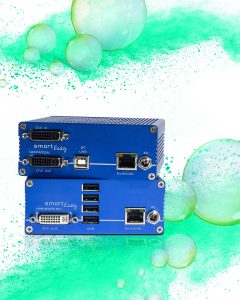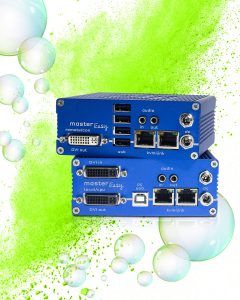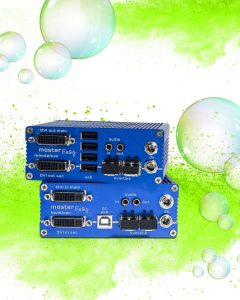 EASYline – FULL HD KVM Extender
tune in the easy KVM world

KVM Extender Full HD DVI, DVI-D, KVM Extender VGA & KVM Extender USB in CATx & Fiber,Single & Dual,EASYline – the easy going KVM Extender in Full HD from kvm-tec. For
point-to-point connections and smaller matrix switching systems up to 56 endpoints. No user system necessary, embedded sound, 4 single or 4 dual in 1RU, copper and fiber, embedded sound, Video sharing, USB sharing, multihead, redundant
smartEASY,masterEASY
. . . this is what easy going looks like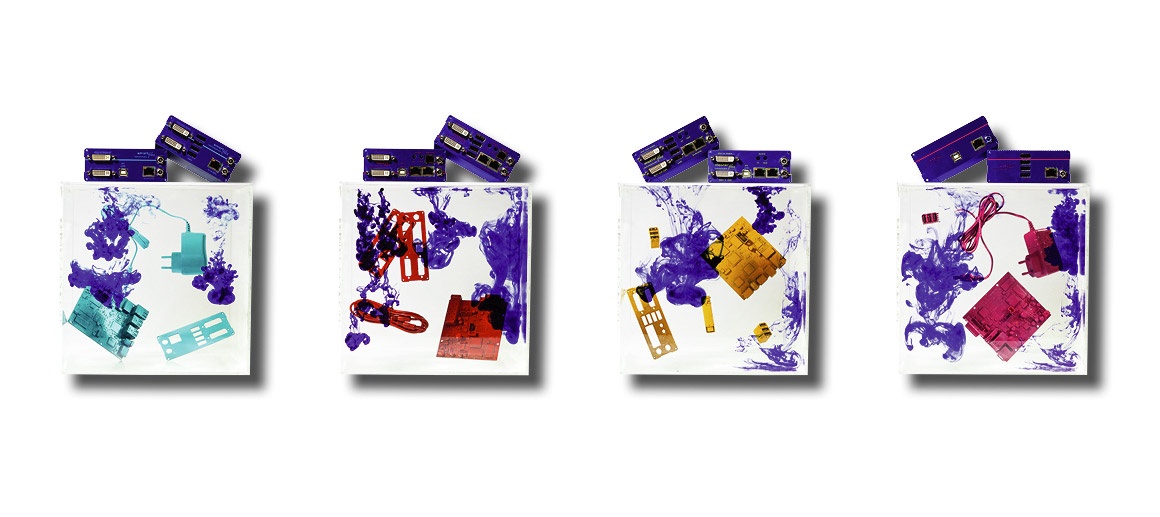 FLEXLINE FULL HD Extender –  the customized System
FLEXLINE the FULL HD Extender of the new generation,
whose features get under the skin
Ultra slim housing – 4 Dual Extender in 1 RU – i.e. 8 video streams. Copper and fiber variant in single and dual. Point-to-point or, depending on the variant, useable in matrix switching systems up to 1000 endpoints and more.  Expandable by endpoint packages of 50 or 100 endpoints each. Redundant for high security applications. Optimized channel management of audio, video, USB can save hardware in application. In switching systems with standard network components easy management through the included Switching Manager Software, suitable for 24V systems, PoE version in copper,
INDUSTRYFLEXline for environmental temperatures up to 55 degrees and undestroyable flash.SMARTflex, MASTERflex, MAXflex, USBflex
. . . this is what fun with technology looks like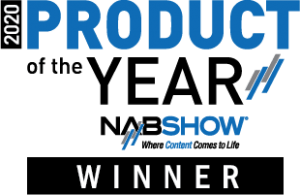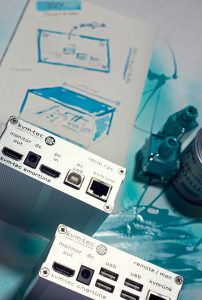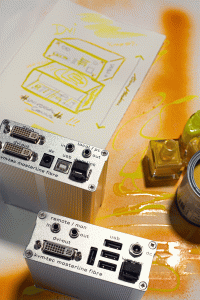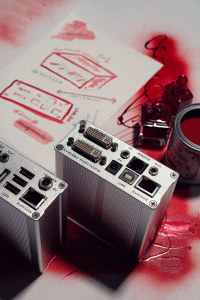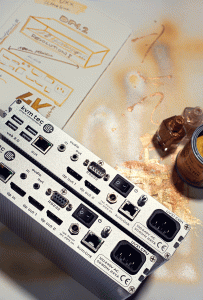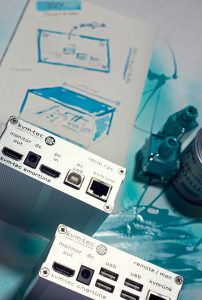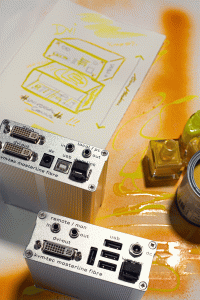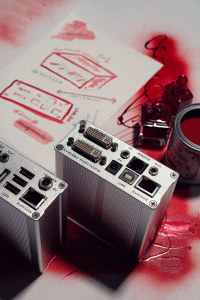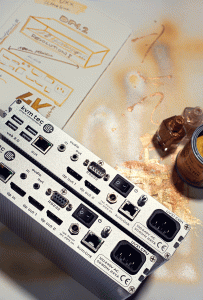 CLASSIC 48 KVM Extender

For smaller systems up to 48 endpoints the Classicline is the ultra reliable product range for the transmission of USB and DVI video signals. Resolution 1920×1200@60Hz, max. distance 150m/160km, USB2.0 transparent, USB save feature, USB memory, switching systems up to 48 endpoints
SMARTline, MASTERline
. . . this is what reliability looks like for years to come
CLASSIC 2000 KVM Extender

two top class products – MATRIXline the FULL HD Extender up to 2000 endpoints with Mouse glide & switch as a software feature and 4K Ultraline DP1.2 the 4K Extender, which leaves nothing to be desired
The two combined in the 4K Multiview Commander are an unbeatable team. Thus, 4 x local Matrixline and 1 remote x 4K UVX Extender can be used in the 4K Multiview Commander. (software feature). Contents from 4 PCs can be displayed and operated on a 4K monitor.
. . . this is how ergonomic workplaces look like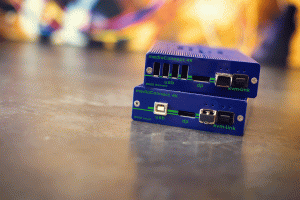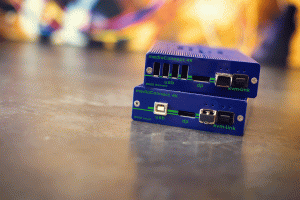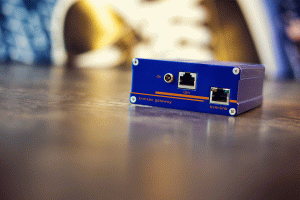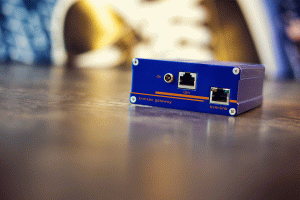 media4Kconnect – the engineered system



not only the smallest 4K box on the market – media4Kconnect is also available in three versions. As a 4K Extender stand alone, as a 4K Extender with redundancy for safety-critical applications, or in an uncompressed version for transmission without artifacts.
media4Kconnect stand alone, media4kconnect redundant, media4Kconnect uncompressed
… this is what product diversity looks like
Gateway & Gateway2go



Gateway – provides access to virtual machines in addition to your real time switching system.
Gateway2go – the Windows app enables live images from the switching system
… this is what access to virtual machines looks like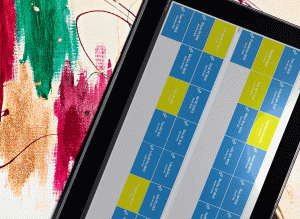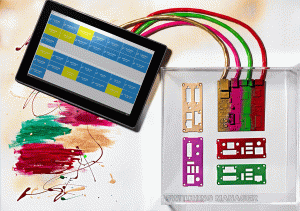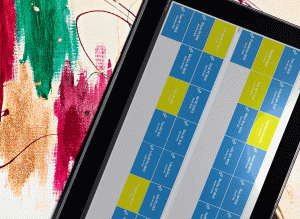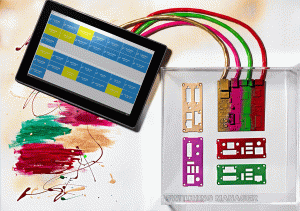 Switching Manager Software – Switch up@work & API & Switching Systems 
Switching Manager Software –the software solution for managing and controlling all KVM extenders in the switching system. With the intelligent software solution, user groups, Mouse glide & Switch, user bindings, session protocols, scenarios and much more can be created.
 … this is how easy going management  looks like
Matrix Switching Systems – kvm-tec extenders meet the requirements of small systems up to 48 endpoints switched via OSD. Flexible systems up to 100 and 1000/2000 and more endpoints are managed with the Switching Manager Software. Also possible are decentralized switching systems, which are connected via uplinks (10Gbit).
All kvm-tec extenders are compatible with standard network components and can therefore be implemented as flexible and inexpensive matrix switching systems.
Switching in a dedicated network is secure against cyber attacks and is super fast due to the in-house developed technology..
… this is what flexibility looks like
kvm-tec API – the standardized programming interface for the connection to your software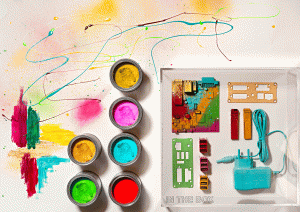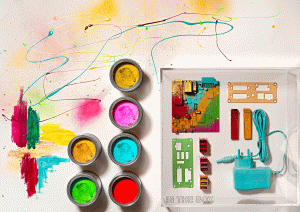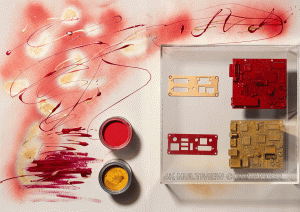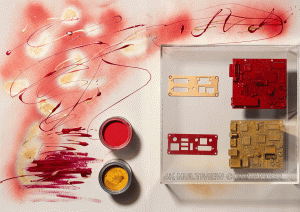 KNOW HOW TRANSFER FOLDERS, VLOGS & TECHNICAL INSIGHTS
here we describe everything worth knowing "inside the Box ".
worldwide unique and innovative features
4K Multiview Commander – content from 4 different PCs can be displayed and operated on one 4K screen
With the software feature Mouse Glide & Switch, up to 16 monitors can be operated with one mouse and one keyboard.
All technologies are in-house developments
Delay-free video transmission, USB 2.0 transparent
latency-free 4K transmission technology
Add ons & Accessories



Rack Mounting Kits, Kits for under table mounting, Vesa Mounting and rail mounting for the mounting of all kvm-tec extenders.
SFP modules for different distances, cables and power supplies
… so it looks tidy